Flexible Packaging & Film
Converted Bags & Pouches
Our converted sterile pouches and header bags are puncture resistant and are customized to suit your sterilization and material requirements.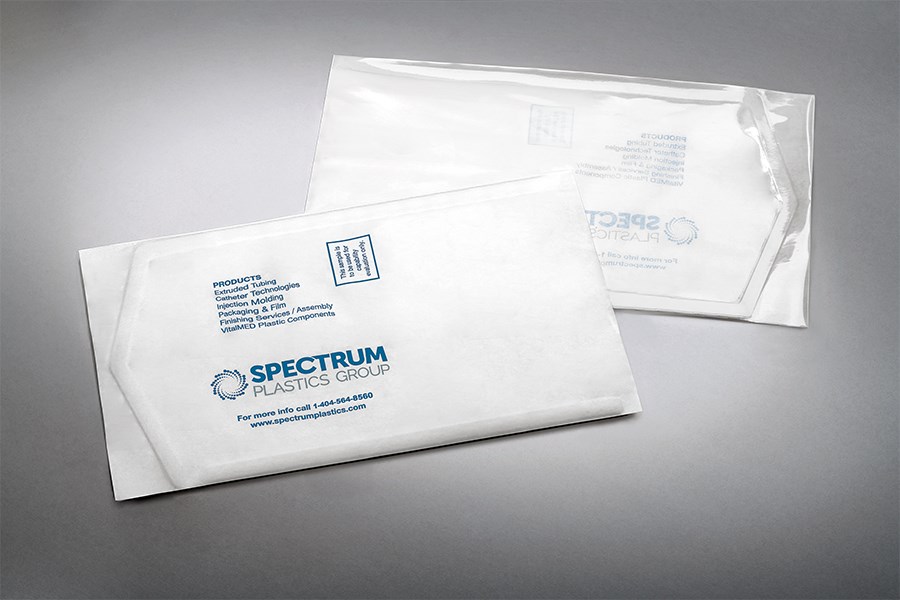 Peel Pouches
Easy to open, our peel pouches can be customized with die cuts and seals to meet your specific needs.
Physical properties that are compatible with EtO, gamma, or steam sterilization
Tear-resistant and puncture-resistant films
Reinforced, breathable webs that protect against pin-holing and tearing
Linear Tear Bags
Our linear tear bags feature first-time clean and easy opening with no partial or off-center tearing or tearing into the product. These bags incorporate different tear-notch positions for streamlined functionality.
Sterile Peel Pouches
Our most popular for packaging low-profile products, these pouches are available in a wide range of material and size combinations.
Sterile Header Bags
We manufacture these customizable, sterilizable header bags in a variety of films and header materials for bulky applications requiring breathability and aseptic presentation.
FlexPak Bags
FlexPak bags provide excellent clarity, easy opening, and superior graphic presentation for non-sterile and sterile fluid path applications. They also offer faster product loading and can be used with automated machines.
Wicketed Bags
We offer a range of wicketed bag sizes in either book-bound or wire-wicket packing. These bags are suitable for automated loading or are a great option for efficient packaging at individual work stations.
Custom Bags
Our products include biohazard, hamper liners, mayo stand covers, and case liner applications for both in-plant and postproduction product protection.
Interested in a non-medical application? We extrude and convert blown film into applications for the industrial and food and beverage industries through our PPC Industries Inc. brand.