Flexible Packaging & Film
Sterile Packaging
We provide sterile medical packaging including pouches, header bags, and lids made with DuPont™ Tyvek®. Tyvek® ensures the highest level of protection, superior tear strength, and puncture resistance.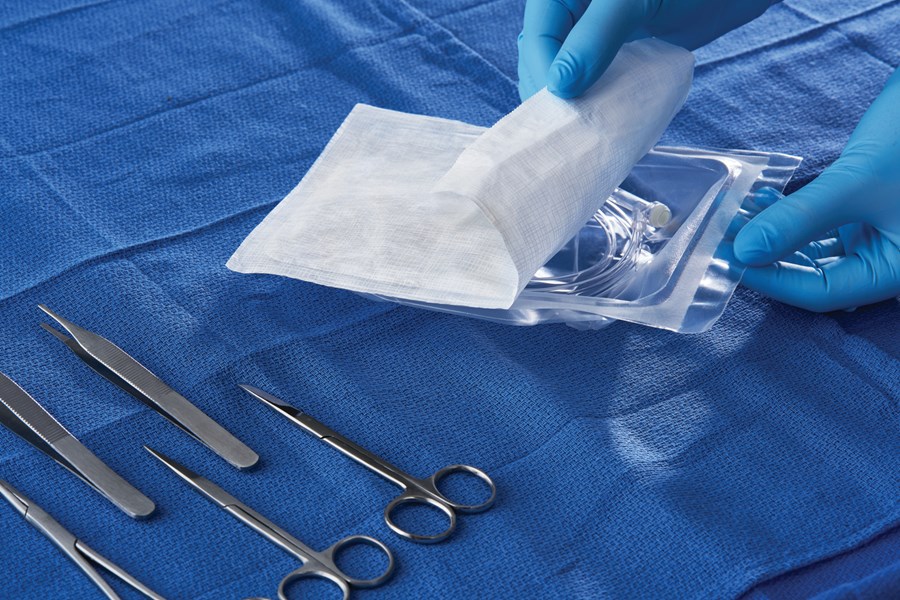 Pouches
We feature peel-pouches made with Tyvek® in all medical styles including 1073B, 1059B, 2FS™ and 40L. Because Tyvek® is the leader in the industry when it comes to sterile packaging materials, you can have confidence and assurance that it's ideal for all sterile packaging applications.
Header Bags
Our header bag is an ideal option for heavy and bulky medical device packaging. Header bags feature strong linear low-density polyethylene with uncoated and coated headers made with Tyvek®. Our header bags are available in a variety of types, widths, and print options (up to 4 colors). Header bags can be packaged separately or bundled together on wickets.
Die-Cut / Square Cut Lids
Our die-cut and square-cut lids are made with Tyvek® and feature coated CT1073 and CT1059. Tyvek® provides the highest level of protection for your most demanding applications.
For maximum device protection, consider the advantages of a thermoformed tray with a die-cut or square-cut lid. You'll protect your device and you can still take advantage of the breathability and ease of sterilization that coated Tyvek® affords.