Catheter Technologies
Dilators & Sheaths
We're the market leader in dilator and sheath technologies that support interventional therapies. Our custom vascular access components come in a wide range of sizes, polymers, colors, and value-added operations.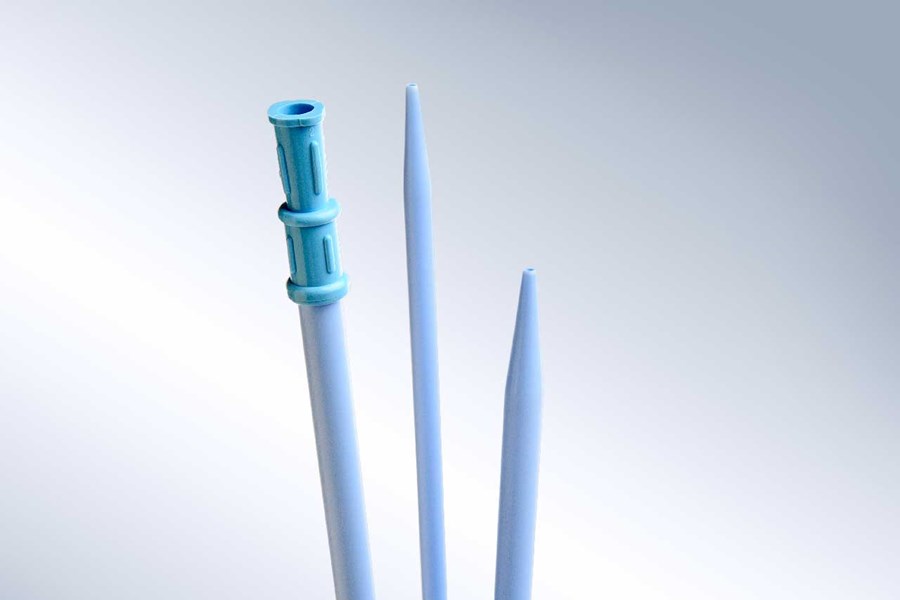 Quick-Turn Standard Designs
With hundreds of tools and countless configurations readily available, we can rapidly produce prototypes to support your development projects.
Custom Dilators & Sheaths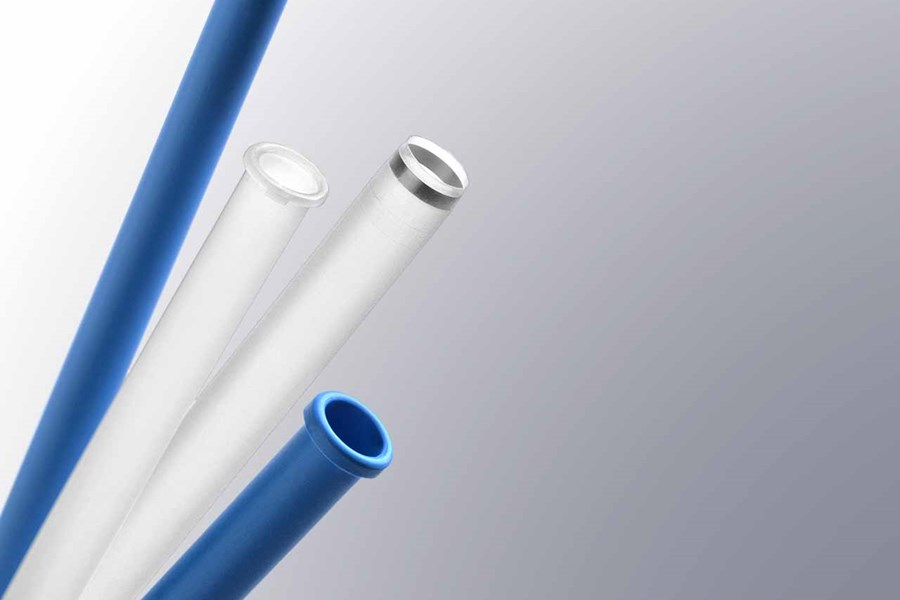 Our dilator and introducer sheath technologies include custom designs in various materials, sizes, colors, and post-extrusion operations.
Materials
Dilators
LDPE
HDPE
Pebax®
Radiopaque fillers (barium sulfate)
Sheaths
Sizes
Dilator Technologies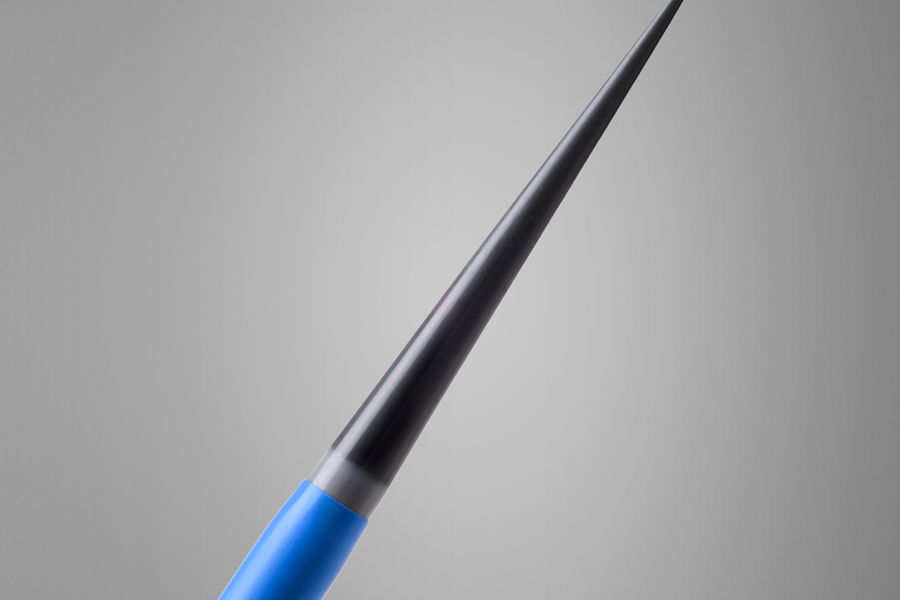 Tipping (radius, atraumatic)
Custom & extra-length tapers
Multidurometer
Large-diameter dilators for structural heart applications
Bonding & butt bonding
OD grinding & tip profile grinding
Overmolded hubs
Laser marking & pad printing
Sheath Technologies
Thermoplastic resins with radiopaque additives
Tipping, flaring & cuffing
Variable-stiffness shafts
Electrode embedding
Insulation sheath for robotic surgery applications
Encapsulated radiopaque or nonmetallic marker bands
Braid- or coil-reinforced shafts
Laser marking & pad printing
Complex subassemblies
Steerable and deflectable sheaths
See the complete list of our Secondary Operations